One of the Hottest Trends in the World of Investing Is a Sham.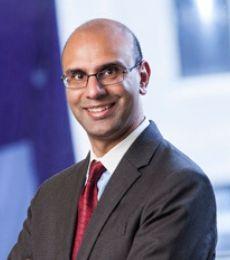 Wall Street has been hard at work on a rebrand. Gone is the "Greed is good" swagger that embodied its culture in the 1980s. "Greed and good" may best summarize its messaging today as it seeks to combine high profits with lofty intentions.
"To prosper over time," Laurence D. Fink, the founder and chief executive of the investment giant BlackRock, wrote in a remarkable public letter in 2018, "every company must not only deliver financial performance, but also show how it makes a positive contribution to society."
At the heart of this rebranding is a new industry of funds, created by BlackRock and peers such as Vanguard and Fidelity, that purport to invest in companies that are good corporate citizens — that is, companies that meet certain environmental, social and governance criteria. These E.S.G. criteria are wide ranging, pertaining to issues such as carbon emissions, pollution, data security, employment practices and the diversity of corporate board members.
Read the full 
New York Times
article
.
____
Hans Taparia is a Clinical Associate Professor of Business and Society.
---