Populuxe: Stories of Desire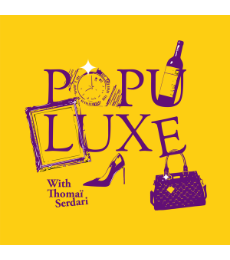 Do you love luxury? Populuxe host Professor
Thomaï Serdari
wants to challenge the way you relate to it. Do you enjoy the taste of that culinary masterpiece or its sound? Does perfume ignite your sense of smell or does it tingle your skin? What about soft wool or that breathtaking piece of jewelry? Do you really buy that beautiful book to read it or smell it? Aside from branding, how much do materials or design impact how you relate to luxury and which product you desire the most?
An international authority in luxury branding and marketing, Professor Serdari brings to you all the fun and profound ways her guests, accomplished creatives from across ages, cultures, and professions, relate to one object of desire at a time.
Listen to the podcast
here
.  
---