Opinion
Back to Housing Bubbles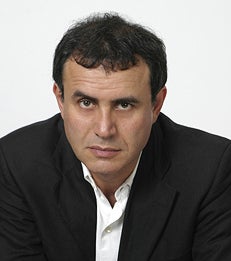 The global economy's new housing bubbles may not be about to burst just yet, because the forces feeding them – especially easy money and the need to hedge against inflation – are still fully operative.
It is widely agreed that a series of collapsing housing-market bubbles triggered the global financial crisis of 2008-2009, along with the severe recession that followed. While the United States is the best-known case, a combination of lax regulation and supervision of banks and low policy interest rates fueled similar bubbles in the United Kingdom, Spain, Ireland, Iceland, and Dubai.
Now, five years later, signs of frothiness, if not outright bubbles, are reappearing in housing markets in Switzerland, Sweden, Norway, Finland, France, Germany, Canada, Australia, New Zealand, and, back for an encore, the UK (well, London). In emerging markets, bubbles are appearing in Hong Kong, Singapore, China, and Israel, and in major urban centers in Turkey, India, Indonesia, and Brazil.
Signs that home prices are entering bubble territory in these economies include fast-rising home prices, high and rising price-to-income ratios, and high levels of mortgage debt as a share of household debt. In most advanced economies, bubbles are being inflated by very low short- and long-term interest rates. Given anemic GDP growth, high unemployment, and low inflation, the wall of liquidity generated by conventional and unconventional monetary easing is driving up asset prices, starting with home prices.
Read full article as published in
Project Syndicate
___
Nouriel Roubini is a Professor of Economics and International Business and the Robert Stansky Research Faculty Fellow.