Opinion
Barclays must address the strategic dilemma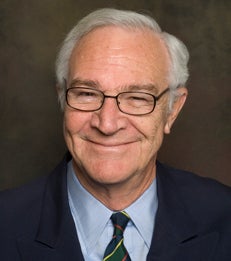 By Roy C. Smith, Kenneth G. Langone Professor of Entrepreneurship and Finance and Professor of Management Practice
Rethinking Barclays' strategic position is the real challenge the board faces. If they get this right, the appropriate cultures will follow.
By Roy C. Smith, Kenneth G. Langone Professor of Entrepreneurship and Finance and Professor of Management Practice
Both the UK and US regulators came down hard on Barclays for rigging Libor and the bank now has some tricky calls to make.

Even before the Libor affair, Barclays, the UK's on and only globally competitive investment bank, had accumulated a sizeable rap sheet of regulatory offences (which this newspaper recently compiled and published), and apparently both the governor of the Bank of England and the chairman of the Financial Services Authority were after the head of the bank's chief executive Bob Diamond for presiding over a "culture" gone awry.
If the Barclays board listens to them, and the politicians and others who have chimed in, it might be assumed that the bank's overly aggressive, push-back culture is the problem that its new chairman, former regulator and banker Sir David Walker, is mean to solve in his search for a new chief executive. This is not the priority.
Any bank's culture is an amorphous thing. It could be good or bad, weak or strong. No one knows exactly what is meant by it, but it is supposed to be a reflection of leadership and control.
Read full article as published in
Financial News
.