Russia's Invasion of Ukraine Offers a Moment for the U.S. to Rebuild Bipartisanship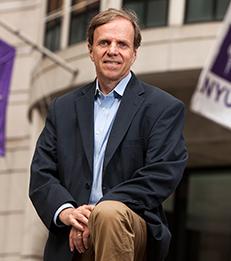 Thirty-five years ago, when Ronald Reagan stood at the Brandenburg Gate in Berlin and urged Soviet leader Mikhail Gorbachev to "tear down this wall," Americans across the political spectrum stood behind their president. Reagan articulated a long-standing bipartisan commitment to human rights and democracy: "We believe that freedom and security go together," he said, "that the advance of human liberty can only strengthen the cause of world peace." This week, as Russian tanks rolled into Ukraine, President Joseph Biden has faced a very different political reality in the United States, one where partisan hatred has replaced a sense of national interest and identity.
As Biden seeks to rally opposition to Vladimir Putin's stunning repudiation of the post-World War Two international order, he has faced an onslaught of attacks from the Trump wing of the Republican Party. Last week, after Biden announced an initial round of sanctions against Russia, House Republicans issued a tweet saying, "This is what weakness on the world stage looks like," with an image of the president walking away from a lectern after finishing his remarks to journalists. This response flies in the face of a venerable tradition of political opponents refraining from undermining a president during moments of international crisis that affect core national security interests.
Even more stunning were Donald Trump's comments, reflecting his unflagging admiration for Putin and his autocratic ways. In a radio interview, Trump characterized Putin's strategy to invade Ukraine as "genius." Speaking at a fundraiser in Florida, Trump praised Putin as "pretty smart" and noted approvingly that the Russian autocrat is "taking over a country — really a vast, vast location, a great piece of land with a lot of people — and just walking right in."
Read the full
Forbes article
.
___
Michael Posner is the Jerome Kohlberg Professor of Ethics and Finance, Professor of Business and Society and Director of the NYU Stern Center for Business and Human Rights.
---