Money, Banking, and Financial Markets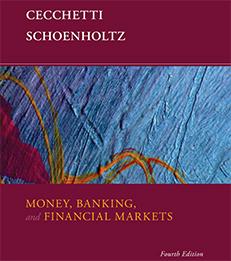 In the fourth edition of
Money, Banking, and Financial Markets
, Professor Kim Schoenholtz and co-author Stephen Cecchetti use five core principles as the basis for understanding concepts to enable students to learn the rationale for financial rules and institutional structure. Like previous editions, this new publication emphasizes real-world applications and a global perspective. The fourth edition also includes integration with FRED, the online database created and maintained by the Federal Reserve Bank of St. Louis, learning objectives and updated coverage of global events.
Please click here to read more about
Money, Banking, and Financial Markets
.
___
Kim Schoenholtz is a Professor of Management Practice and the Director of the Center for Global Economy and Business.
---