Seven Years Later, What The Rana Plaza Factory Collapse Teaches Us About COVID-19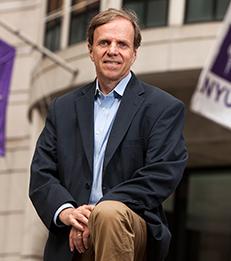 Seven years ago this week, the Rana Plaza factory complex in Bangladesh collapsed, killing more than 1,100 garment workers, mostly young women, and injuring 2,500 more. It was the largest industrial accident since 1984, when a gas leak at a factory in Bhopal, India, killed more than 3,500 people and exposed thousands more to toxic gas fumes. In the days following the Rana Plaza collapse in 2013, haunting images circulated online showing family members desperately sifting through the debris to locate their loved ones. These images caught the world's attention and became a catalyst for unprecedented collective corporate action on factory safety.  
More than 200 global brands and retailers came together in two parallel agreements called the Accord on Fire and Building Safety and the Alliance for Bangladesh Worker Safety. Through these collaborative efforts, global clothing companies agreed to underwrite safety inspections at the factories producing their products, a first step towards  developing remedial plans to improve worker safety. Though much still remains to be done, and efforts will need to resume after the coronavirus crisis abates, these collaborative steps have improved factory safety, at least in the 2,500 factories owned by their principle business partners.
Today, the garment sector in Bangladesh and other low-wage countries has come back in view, this time in the midst of the global pandemic. The issue is different this time. It relates to whether these same factory owners and their employees will get paid for work that they had done when the coronavirus shut down the global economy. The pandemic is a brutal stress test on today's globalized economy. With stores closed and revenues in free fall, these same global brands and retailers are now scrambling to make ends meet. Not surprisingly, they are exploring every avenue to hold onto cash, at least until the economy opens up and they can once again begin to generate revenue.
Read the full
Forbes article
.
___
Michael Posner is a Professor of Business and Society and Director of the NYU Stern Center for Business and Human Rights.
---