Should Big Tech Take Your Personal Information Without Payment?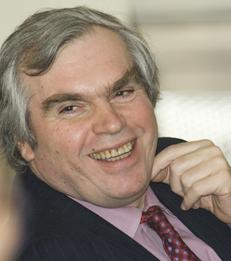 To avoid the market failure, the default in the collection of personal information has to be changed by law to "opt-out." This would allow the creation of a vibrant market for the sale of users' personal information to digital platforms.
Researchers at NYU Stern School of Business and University College London find that acquiring private information by default without compensation by digital platforms (such as Google and Facebook) creates a market failure and can be grounds for antitrust enforcement.
In the paper, "
Restrictions on Privacy and Exploitation in the Digital Economy: A Market Failure Perspective
," NYU Stern Professor
Nicholas Economides
and co-author Ioannis Lianos (University College London) show that, since dominant digital platforms currently default users to "opt-in" sharing their personal data, the platforms have killed the market for personal information where individuals could monetize their personal information. The authors also argue that this type of failure can be addressed by enforcement of competition/antitrust laws. For example, when regulators are assessing potential mergers (like the potential acquisition of FitBit by Google), it is imperative to take into account that personal data acquisition can confer market power.
Key takeaways include:
To avoid the market failure, laws must ensure that collecting personal data is "opt-out" by default, creating a market for the sale of users' information to digital platforms.
Solely switching to a default "opt-out" will not automatically restore competition due to the existing market and bargaining power of these Big Tech companies. Dominant platforms could reduce the compensation a user would receive for personal information compared to a more competitive landscape, and platforms can disadvantage users given they are better informed in this market to begin with.
The market failure must also be remedied by antitrust enforcement in tandem with other regulatory tools to establish a transparent and functional market.
This research is forthcoming in the
Journal of Competition Law and Economics
.
---