Research Highlights
Sincerity Counts: Volunteers Are the Most Persuasive Fundraisers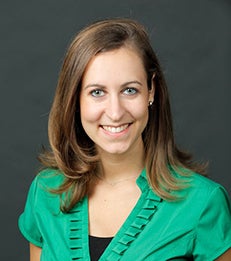 We found that tainting intrinsically motivated persuaders with a personal incentive reduces their persuasiveness.
Fundraisers who are paid to raise money for a charity they care about may be less effective than those that volunteer. Though payment often motivates better performance, fundraisers who are paid to raise money for charity may be less effective than volunteers. New research by NYU Stern Professor
Alixandra Barasch
uncovers this disparity and explores the messages that either persuade potential donors to open their wallets or, in some way, turn them off.
In "
When Payment Undermines the Pitch: On the Persuasiveness of Pure Motives in Fund-Raising
," Assistant Professor of Marketing Barasch, along with co-authors Jonathan Berman of the London Business School and Wharton's Deborah Small, examines how the use of financial incentives for fundraisers can backfire in a nonprofit, prosocial setting, specifically when the incentives benefit the fundraiser personally.
In several studies, the authors had "persuaders" videotape their pitches for a charity, which were then viewed by "target donors." Their success depended on their ability to convey sincerity. In some cases, persuaders were directly promised financial incentives; in others there were either no incentives or they were told incentives would take the form of matching donations. Target donors were unaware of the incentives.
In the studies where incentives went directly to the persuaders, the donation levels declined in comparison to the other groups. In all cases, incentivized advocates for a cause were perceived as less sincere by their targets, though they did not view themselves as any less sincere. "We found that tainting intrinsically motivated persuaders with a personal incentive reduces their persuasiveness," the authors write. "Observers detect reduced sincerity and contribute less as a result."