Sticking with Tradition Makes Sweet Music for Steinway
By Gino Cattani, Roger L.M. Dunbar and Zur Shapira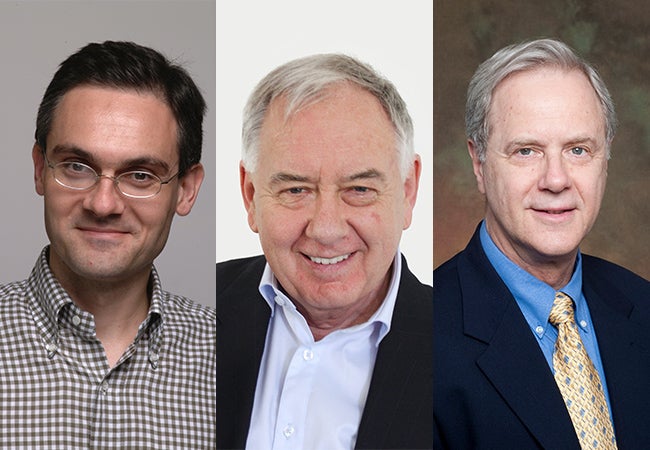 Firms often seek to differentiate themselves from the competition by pursuing a strategy that takes them some distance away from their competitors. Less common is the firm that clings to its traditional niche. Steinway & Sons piano maker is an example of the latter, and NYU Stern Professors
Gino Cattani
,
Roger L.M. Dunbar
and
Zur Shapira
have produced a finely detailed historical case study of the company's first century and a half in business.  
In "
How Commitment to Craftsmanship Leads to Unique Value: Steinway & Sons' Differentiation Strategy
," the authors relied on an ample trove of primary and secondary sources, including personal letters and board minutes, to narrate how and why Steinway & Sons eschewed mass production and adhered to traditional craft manufacturing methods to develop pianos that more than 95 percent of virtuoso concert pianists still prefer today. "While everyone else was changing, Steinway decided to stay put, making them distinct and different," the authors say. "The case offers a counterpoint to the view that a successful differentiation strategy requires a firm to pursue distant opportunities by moving away from its current position on the competitive landscape."  
Retaining and passing down the knowledge of how to build those high-end instruments was made possible in part by the creation of Steinway Village, in Queens, NY, after the Civil War. In moving from lower Manhattan to separate employees from post-war labor unrest, Steinway, a family-run business started by German immigrants, created a factory town that included a school, library, church and amusement park. One of the advantageous side effects of the village besides high employee retention was that it became an invaluable repository of the technical skills and knowledge that helped Steinway maintain its strategic commitment to craftsmanship.  
The company's success over the centuries was hardly perfectly linear, the authors point out. Mass production, the Great Depression, the World Wars, television and the 2008 recession dealt the piano maker severe blows.  But rather than abandon its craftsmanship tradition, Steinway held fast and survived by innovating in other ways, from implementing a new grand piano design and craft manufacturing processes to hiring itself out to the US War Production Board to make glider parts in WWII, to selling the company, first to CBS and, most recently, to hedge fund Paulson & Co., which took it private.  
Today, Steinway retains its dominant position in the virtuoso market, whose loyalty helped shape the firm's strategy of differentiating itself by sticking with tradition, the authors observe. The company has bowed to the demands of the larger market in its own way, however: it also sells lower-end models explicitly manufactured in Asia (to differentiate them from US-made, craft-produced top-end models) and a deluxe player piano. 
---