TikTok's Links to China Demand a Serious U.S. Response.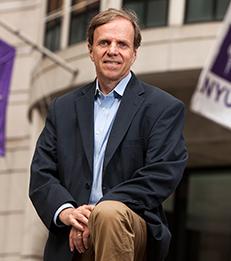 The battle over TikTok has become a proxy for worsening U.S.-Chinese relations and the anxieties generated by that clash. Shou Chew, TikTok's chief executive officer, was grilled for five hours last week by members of Congress concerned primarily about potential Chinese government interference in the company's U.S. operations. The hearing took place amid growing fear in Congress and the Biden Administration that a Chinese technology company can't be relied upon to protect user privacy and may be exploited by the Chinese government to disrupt our democratic process. While the challenge posed by TikTok is clear, the way forward is not.

Some members of Congress have called for TikTok to be banned in the U.S. The chair of the House Energy and Commerce Committee, Cathy McMorris Rodgers (R-WA), led the hearing and set the tone. "We do not trust TikTok will ever embrace American values," Rodgers said.

But expecting TikTok to "embrace American values" creates an inappropriate and unreasonable standard. If we expect every foreign company operating in the U.S. to embrace "American values" it's not hard to imagine that other governments will demand the same.

Read the full Forbes article.
___
Michael Posner is the Jerome Kohlberg Professor of Ethics and Finance, Professor of Business and Society and Director of the NYU Stern Center for Business and Human Rights.
---