Opinion
Trump's Lack of Strategic Vision is Going to Make China Great Again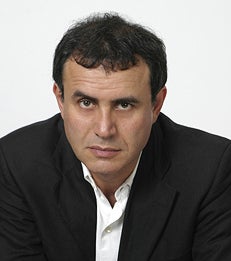 In all of these dimensions, recent developments suggest a broader shift in the Sino-American relationship toward de-globalisation, economic and financial fragmentation, and balkanisation of supply chains.
Financial markets were cheered recently by the news that the US and China have reached a "phase one" deal to prevent further escalation of their bilateral trade war. But there is actually very little to cheer about. In exchange for China's tentative commitment to buy more US agricultural (and some other) goods, and modest concessions on intellectual property rights and the yuan, the US agreed to withhold tariffs on another $160bn (£124bn) worth of Chinese exports, and to roll back some of the tariffs introduced on 1 September.
The good news for investors is that the deal averted a new round of tariffs that could have tipped the US and the global economy into recession and crashed global stock markets. The bad news is that it represents just another temporary truce amid a much larger strategic rivalry encompassing trade, technology, investment, currency and geopolitical issues. Large-scale tariffs will remain in place and escalation may well resume if either side shirks its commitments.
As a result, a broad Sino-American decoupling will likely intensify over time and is all but certain in the technology sector. The US regards China's quest to achieve autonomy and then supremacy in cutting-edge technologies – including artificial intelligence, 5G, robotics, automation, biotech and autonomous vehicles – as a threat to its economic and national security. Following its blacklisting of Huawei (a 5G leader) and other Chinese tech firms, the US will continue to try to contain the growth of China's tech industry.
Read the full
article in The Guardian
.
___
Nouriel Roubini is a Professor of Economics and International Business and the Robert Stansky Research Faculty Fellow.