Opinion
Trump vs. the Economy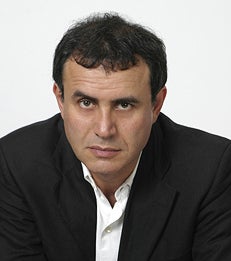 Trump is now the Dr. Strangelove of financial markets. Like the paranoid madman in Stanley Kubrick's classic film, he is flirting with mutually assured economic destruction.
Financial markets have finally awoken to the fact that Donald Trump is US president. Given that the world has endured two years of reckless tweets and public statements by the world's most powerful man, the obvious question is, What took so long?
For one thing, until now, investors had bought into the argument that Trump is all bark and no bite. They were willing to give him the benefit of the doubt as long as he pursued tax cuts, deregulation, and other policies beneficial to the corporate sector and shareholders. And many trusted that, at the end of the day, the "adults in the room" would restrain Trump and ensure that the administration's policies didn't jump the guardrails of orthodoxy.
These assumptions were more or less vindicated during Trump's first year in office, when economic growth and an expected increase in corporate profits – owing to forthcoming tax cuts and deregulation – resulted in strong stock-market performance. In 2017, US stock indices rose more than 20%.
Read the full
Project Syndicate article
.
___
Nouriel Roubini is a Professor of Economics and International Business and the Robert Stansky Research Faculty Fellow.