Research Highlights
Twitter and the Corporate Spin Zone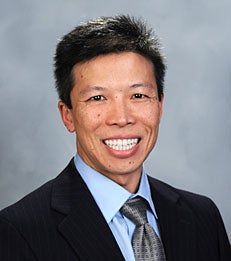 Corporate public relations professionals in the present era of social media have a challenging job, because the strategic use of tweets and other social tools remains a largely uncharted frontier. New research from NYU Stern Accounting Professor
Michael Jung
and co-authors delves into how companies use social media to disseminate both positive and negative financial information and what, if any, benefits accrue.
In "
Do Firms Strategically Disseminate? Evidence from Corporate Use of Social Media
," Professor Jung and co-authors James P. Naughton, Ahmed Tahoun, and Clare Wang analyzed S&P 1500 firms' use of Twitter to disseminate quarterly earnings announcements and found that firms are less likely to disseminate via Twitter when the news is bad and when the magnitude of the bad news is worse, consistent with strategic behavior. Their analysis also revealed that firms tend to send fewer earnings announcement tweets and "rehash" tweets when the news is bad. Such strategic dissemination is especially effective for firms whose investors are less sophisticated and who have a larger social media audience.
The authors are careful to distinguish strategic dissemination from strategic disclosure; the former refers to a firm's decision to use or not use certain channels of communication to disseminate both voluntary and mandatory information, whereas the latter refers to the revelation of voluntary information. Because dissemination has consequences above and beyond the disclosure decision, it is a strategically critical tool for public companies especially.
Unsurprisingly, for example, the data demonstrated that the tweeting and retweeting of bad earnings news was associated with more negative traditional media coverage. As far as the market reacts to tweets and retweets, the authors found that firm-initiated social media dissemination raised investor's information level but that "user-initiated dialogues not controlled by the firm may have a countervailing effect." Firms considered to be at a high risk of litigation tend to employ social media dissemination strategies more than firms with a low litigation risk, according to the authors.
The study, the first of its kind to examine a large sample of companies' use of social media for disseminating financial information, is forthcoming in
The Accounting Review
.