Opinion
Understanding the Fed's Dovish Turn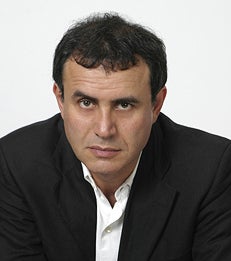 Taken together, these factors suggest that the Fed could remain in pause mode for the rest of 2019.
The US Federal Reserve surprised markets recently with a large and unexpected policy change. When the Federal Open Market Committee (FOMC) met in December 2018, it hiked the Fed's policy rate to 2.25-2.5%, and signaled that it would raise the benchmark rate another three times, to 3%-3.25%, before stopping. It also signaled that it would continue to unwind its balance sheet of Treasury bonds and mortgage-backed securities indefinitely, by up to $50 billion per month.
But just six weeks later, at the FOMC meeting in late January, the Fed indicated that it would pause its rate hikes for the foreseeable future and suspend its balance-sheet unwinding sometime this year.
Several factors drove the Fed's volte-face. First and foremost, policymakers were rattled by the sharp tightening in financial conditions after the FOMC's December meeting, which hastened a rout in global equity markets that had begun in October 2018. And these fears were exacerbated by an appreciating US dollar and the possibility of an effective shutdown of certain credit markets, particularly those for high-yield and leveraged loans.
Read the full
Project Syndicate article
.
___
Nouriel Roubini is a Professor of Economics and International Business and the Robert Stansky Research Faculty Fellow.