Opinion
To Unite As A Nation, We Need To Begin With The Truth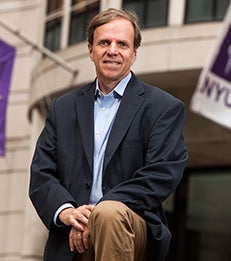 President Biden made a passionate appeal for unity in his inaugural address Wednesday, saying, "My whole soul is in this: bringing America together, uniting our people, uniting our nation. And I ask every American to join me in this cause." Those words reflect Biden's character and temperament. He seeks common ground, not confrontation.This is a welcome and much needed type of leadership, but one that will be sorely tested as the new president inherits a deeply divided country mired in partisan squabbles and competing visions of the truth.
As he assumes office, Biden's supporters are debating how to address Donald Trump's many misdeeds and possibly illegal conduct—for example, in inciting the January 6 attack on the Capitol. On one side are those who demand full accountability, including the imminent impeachment trial in the Senate, as well as criminal investigations in New York, Georgia, and Washington, D.C. On the other side, some Biden supporters echo the new president's call for healing and counsel moving forward to reunite our divided land.
There are important lessons we can learn from other countries, places like Chile, South Africa, and the former Yugoslavia, which have emerged from dark periods of political division and authoritarian rule over the last three decades. In modern times, our country hasn't faced a military takeover or ethnic cleansing. But as these other countries have done, we now must find the right balance between seeking meaningful accountability for past abuses and building a more inclusive democratic future. Perhaps the most important lesson learned from these societies in transition is the value of establishing the truth about past wrongdoing and obtaining a clearly articulated public acknowledgement of that truth by those in power.
Read the full
Forbes article
.
___
Michael Posner is a Professor of Business and Society and Director of the NYU Stern Center for Business and Human Rights.