Opinion
The US is at a critical juncture for financial regulation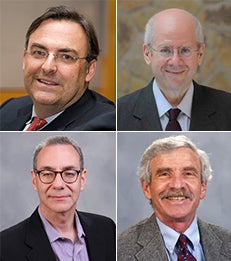 By Matthew Richardson, Kermit Schoenholtz, Bruce Tuckman, Lawrence White
In short, at this critical juncture of financial regulation in the United States, a combination of the best features of Dodd-Frank and the CHOICE Act will foster both a more productive and a safer financial system.
By Matthew Richardson, Kermit Schoenholtz, Bruce Tuckman, Lawrence White
Financial regulation in the United States is at a critical juncture. Federal Reserve Board Governor Daniel Tarullo, the unofficial czar of financial regulation, has just resigned. A new draft of the Financial CHOICE Act, the leading proposal to replace the Dodd-Frank Act, will be introduced this month. The country needs to decide now on the future of financial regulation.
The most burdensome parts of Dodd-Frank should be eliminated, but the government must have regulatory tools to protect the financial system. In particular, the following key issues need to be resolved correctly.
Create an "Off-Ramp" for smaller banks but not for the largest banks. The CHOICE Act's off-ramp exempts banks that are financed with a specified minimum level of equity from the more complex rules of Dodd-Frank.
Read the full article as published by
The Hill
.
___
Matthew Richardson, Kermit Schoenholtz, Bruce Tuckman and Lawrence White are professors at the NYU Stern School of Business and are the editors of the recently published book, "Regulating Wall Street: CHOICE Act vs. Dodd-Frank."