Opinion
Wall Street CEOs Show True Leadership in the Khashoggi Case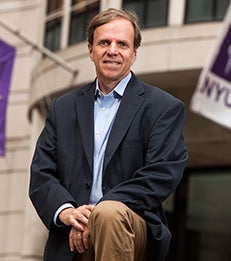 This is a defining moment in U.S.-Saudi relations, one that will have ripple effects throughout the Middle East.
The diplomatic fallout from the disappearance of Saudi journalist Jamal Khashoggi accelerated as three prominent U.S. business leaders withdrew from the Future Investment Initiative conference in Riyadh, also known as Davos in the Desert. Laurence Fink, the CEO of Blackrock, Jamie Dimon, the CEO of JPMorgan Chase, and Stephen Schwarzman, the founder and CEO of Blackstone, joined a growing list of heavyweights who are demonstrating corporate leadership by declining to attend this celebration of Saudi's emerging economic power. Their withdrawal underscores that this should not be a "business as usual" moment with the Kingdom.
The clarity of their actions stands in sharp contrast to the awkward and ambivalent response of the Trump administration. This despite a series of still unconfirmed but increasingly likely reports from Turkish authorities that Khashoggi was murdered inside the Saudi Consulate in Istanbul. President Trump is setting the tone. Following a 20-minute call this morning with Saudi King Salman, the U.S. president stressed that the King firmly denied any involvement in Khashoggi's disappearance. He went on to speculate, "I don't want to get into his mind, but it sounded to me like maybe these could have been rogue killers," Trump added. "Who knows? We're going to try getting to the bottom of it very soon, but his was a flat denial."
Meanwhile, as of today, Treasury Secretary Steven Mnuchin is still scheduled to attend the Saudi investment conference.
Read the full
Forbes article
.
___
Michael Posner is a Professor of Business and Society and Director of the NYU Stern Center for Business and Human Rights.