Opinion
What Jamal Khashoggi's Case Says about America's Values-Free Leadership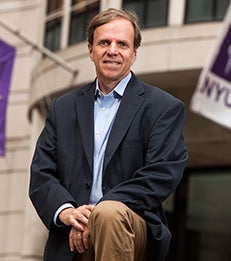 In countries around the world, the U.S. government has gone AWOL on a wide range of human rights issues.
Great democracies advance their national interests by upholding their values. British Foreign Secretary Jeremy Hunt exemplified this approach earlier this week when he warned Saudi Arabian Foreign Minster Adel al-Jubeir that "friendships depend on shared values." The impetus for his comment was the disappearance of Saudi journalist Jamal Khashoggi, who was last seen entering the Saudi Embassy in Istanbul last week. After speaking with the Saudi Foreign Minister, Hunt tweeted that "violence against journalists worldwide is going up and is a grave threat to freedom of expression."
Sadly, the Trump administration's slow and flat-footed response to the Khashoggi case stands in sharp contrast to the UK's clear and principled diplomatic stance. The American government's ambivalence starts at the top. Though on Wednesday President Trump finally expressed concern about Khashoggi's case, and senior U.S. officials are seeking more information from Saudi authorities, it took the President more than a week to publicly express any concern about his fate. This despite the fact that Turkish authorities have been reporting for several days that he was murdered inside the Saudi embassy. The administration is resisting bipartisan Congressional interest in exploring various sanctions against Saudi Arabia, even as U.S. intelligence seems to confirm official foul play in the Khashoggi case. And next week, Treasury Secretary Steven Mnuchin is scheduled to lead a U.S. delegation to an investor conference in Riyadh, dubbed "Davos in the desert," which would reinforce a business-as-usual approach to U.S.-Saudi relations.
In countries around the world, the U.S. government has gone AWOL on a wide range of human rights issues. The President's "America First" approach to global affairs takes our values out of the equation. Last month, in his address to the UN General Assembly, the President emphasized: "I honor the right of every nation in this room to pursue its own customs, beliefs, and traditions. The United States will not tell you how to live or work or worship. We only ask that you honor our sovereignty in return." This is music to the ears of autocratic leaders in places like Saudi Arabia, Russia, Myanmar, Egypt, Hungary, Turkey and the Philippines. They see the U.S. as missing in action and are taking full advantage of this lack of American resolve to attack or disable their critics, by whatever means they deem necessary. This apparently is the approach that Saudi Crown Prince Mohammed bin Salman has taken in the case of Khashoggi, who had become a leading critic of the royal family.
Read the full
Forbes article
.
___
Michael Posner is a Professor of Business and Society and Director of the NYU Stern Center for Business and Human Rights.