What's Driving the New Push to Measure Companies on Social Performance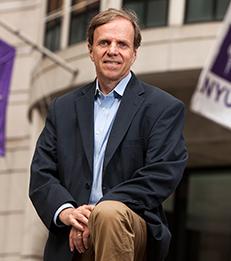 To succeed in developing meaningful social metrics, the WEF and their accounting firm partners will need to open up their process.
At the World Economic Forum (WEF) in Davos last month, a group of 140 of the world's largest companies proposed a core set of common metrics to track the environmental and social records of companies. This initiative is sorely needed. It follows several other efforts to shift businesses from the singular focus on maximizing short-term shareholder returns that has defined corporate culture in America since the 1970s. Last August, 180 corporate CEOs, acting through the Business Roundtable, urged businesses to focus greater attention on the various stakeholders they affect, including their employees and the communities where they operate. More recently, Larry Fink, the CEO of BlackRock, cited climate change as a key factor driving recognition of the need for greater attention to environmental risk in their business models. In the last decade there also has been a growing demand from public pension funds, university and foundation endowments, and retail investors—especially women and millennials—to evaluate corporations on the basis of their environmental, social and governance (ESG) performance, in addition to their financial returns. As business leaders focus more on issues like global warming and income inequality, the challenge will be to quantify and measure their performance with respect to these broader agendas.
A number of ratings entities already exist to assess the ESG records of the largest global companies. Despite their efforts, business leaders and investors are still hampered by what the WEF calls a "lack of comparable ESG reporting." The WEF rightly concludes that this "hinders the meaningful benchmarking of sustainable business performance by investors and society." The WEF's announcement in Davos signaled a welcome and long overdue effort to standardize this process by developing a set of core metrics and disclosure recommendations that all companies should follow. In their announcement, the WEF group proposed that these metrics should be drawn, wherever possible, from existing standards like those developed by the Global Reporting Initiative (GRI) and the Sustainability Accounting Standards Board (SASB). Rather than reinventing the wheel by creating new standards, the project aims to simplify and curate existing standards wherever possible, to build environmental and social performance metrics that are as rigorous and widely accepted as international accounting and financial reporting standards are today. In the coming months, the WEF aims to finalize these standards in collaboration with the Big Four accounting firms – Deloitte, EY, KPMG and PwC.
While this is a welcome initiative, its leaders will face a range of challenges. Most broadly, existing metrics for E, S and G differ substantially in their levels of development. At one end of the spectrum, governance standards are reasonably well understood and accepted, as they have been developed over decades by corporate lawyers, boards, and executives. Environmental standards sit somewhere in the middle. Climate change and water use are quantifiable, and much progress has been made over the last decade to strengthen these sorts of environmental measures. Indeed, organizations like GRI and SASB now offer a good selection of E and G metrics on which the WEF project can rely.
Read the full
Forbes article
.
___
Michael Posner is a Professor of Business and Society and Director of the NYU Stern Center for Business and Human Rights.
---