Why the Biden Administration Needs to Preserve the Right to Asylum.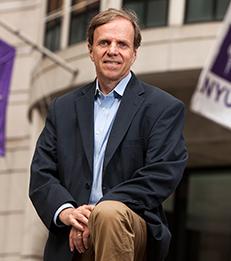 Immigration policy has become a third rail in U.S. politics, especially for Democrats who have been cast unfairly as indifferent to border security and even supportive of "open borders." The scope of the challenge is formidable. Federal authorities apprehended a record number of more than two million people last year when they tried to cross illegally into the U.S. Against this backdrop, the Biden administration announced plans on February 21 to sharply limit the right to apply for asylum.

In a draconian proposal, Biden is seeking to foreclose avenues to apply for asylum for people who have entered the U.S. without prior legal authorization. This new policy violates the most basic principle of refugee law — namely, that a person should not be forcibly returned to a country where they will face persecution, regardless of the circumstances under which they fled. This right is codified in U.S. law and through the U.S. ratification of the UN Refugee Convention standard.

The Biden administration is conflating two policy imperatives. The first is the need to improve border security. Since 2021, a dramatically increasing number of migrants have been trying to cross the U.S.-Mexican border, an influx that has strained federal immigration enforcement efforts. The administration has devoted significant resources to enhancing border security. It has added border patrol officers, deployed new surveillance technology, increased the use of expedited removal, and scaled up anti-smuggling operations, among other strong measures.

Read the full Forbes article.
___
Michael Posner is the Jerome Kohlberg Professor of Ethics and Finance, Professor of Business and Society and Director of the NYU Stern Center for Business and Human Rights.
---