Why Companies Need to Defend Their Diversity Policies.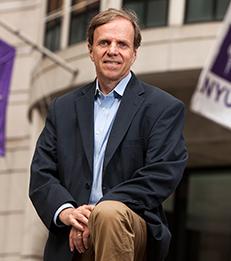 While the Supreme Court's rejection of affirmative action last month in Students for Fair Admissions v. Harvard was focused on admissions in higher education, conservative activists are already mobilizing to extend their victory into the business world. Last week, 13 state attorneys general sent an open letter to the CEOs of the 100 largest U.S. companies, charging that "racial discrimination in employment and contracting is all too common" at their businesses.
One of the prime movers in this wrong-headed effort is Kris Kobach, the attorney general of Kansas. I first encountered Kobach 20 years ago, when he was leading legal efforts in Arizona and elsewhere to restrict the rights of undocumented immigrants on behalf of the Federation for American Immigration Reform (FAIR). As the director of Human Rights First, I was involved in challenging FAIR's efforts to curtail due process rights for asylum seekers. Over the last two decades, Kobach also has sought to restrict voting rights, implementing some of the most draconian voter-ID laws in the country, measures which have been found to disproportionately harm voters of color.
Now, Kobach is leading the effort to stop the promotion of diversity in the workplace. He and his colleagues accuse big companies of "drawing crude lines based on skin color," charging that corporate hiring practices discriminate against white people in a manner that is "immoral and illegal." They are wrong on the law and the facts.
Read the full Forbes article.
___
Michael Posner is the Jerome Kohlberg Professor of Ethics and Finance, Professor of Business and Society and Director of the NYU Stern Center for Business and Human Rights.
---