Opinion
Why Corporate America Opposes Voter Suppression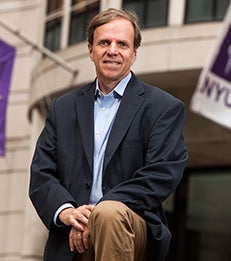 In an historic public declaration, more than 700 corporations, law firms, non-profit leaders, and other individuals—both Democrats and Republicans—signed a two-page statement published today in The New York Times and other major newspapers affirming their support for voting rights in America. The statement, which I signed, says that "for American democracy to work for any of us, we must ensure the right to vote for all of us."
Since the November election, which President Joe Biden won decisively, the right to vote has become a defining issue in our country. This was an election in which more than 159 million Americans voted, 23 million more than in any election in our history. Despite the continued protestations from former President Donald Trump and his most loyal followers, the election was free and fair, devoid of any credible evidence of systematic fraud. And yet, Republican lawmakers in 47 states have announced plans to revise voting laws, ostensibly to combat fraud. They have introduced, and in Georgia already adopted, provisions that will restrict the right to vote, for example by restricting absentee voting, and imposing added voter-identification requirements. These and other measures will disproportionately affect people of color.
As this drama unfolds, corporate leaders find themselves in an increasingly uncomfortable position. In the past, both individually and through their companies, they have provided generous financial support to candidates in both political parties to build and maintain access and influence. Many have felt more comfortable with the Republican Party, aligned with its promotion of lower taxes, reduced regulations, and its historic promotion of free trade. But the aftermath of the fall election and the insurrection at the Capitol have changed that equation. Many corporate leaders, whose views cut across the political spectrum, rightly saw the violent assault on Congress on January 6 and the attempt to overturn the election as a fundamental breach of our democratic norms and the rule of law.
Read the full
Forbes article
.
___
Michael Posner is a Professor of Business and Society and Director of the NYU Stern Center for Business and Human Rights.