Opinion
Why the Davos Move of Major Global Companies on LGBTI Rights is so Important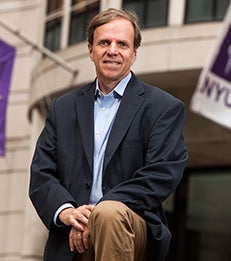 Too often companies have outsourced responsibility in their relations with their global suppliers, adopting a hands-off approach to the enforcement of core labor standards in factories or on farms that are part of their supply chains.
There are few human rights issues in the U.S. on which public attitudes have changed more quickly and greater progress has been achieved than those relating to sexual orientation and gender identity. Though initial progress was slow, over the last 20 years, advances have been swift and dramatic.
Globally, progress has been much more difficult to achieve. Seventy-two countries around the world still have laws that criminalize sexual orientation and gender identity including eight that apply the death penalty for violations of these statutes. In many of these countries, leaders not only fail to protect LGBTI people against violent attacks, they are themselves the perpetrators of such acts. In Chechnya, for example, beginning in 2017 security forces, under the control of Ramzan Kadyrov have carried out what Human Rights Watch calls an "anti-gay purge." Human Rights Watch reported that Chechen forces "rounded up dozens of men on suspicion of being gay, held them in unofficial detention facilities for days, humiliated, starved, and tortured them. They forcibly disappeared some of the men. Others were returned to their families barely alive from beatings."
Recognizing the scope and severity of these violations, last month at the World Economic Forum in Davos, seven leading global companies launched the Partnership for Global LGBTI Equality. It signals the start of a multi-year campaign to enlist global companies to protect the human rights of their employees, including those working for firms in their global supply chains. It also encourages these companies to become more active globally in challenging draconian laws and practices on sexual orientation in the countries where they operate. The companies leading the charge in this effort are Accenture, Deutsche Bank, EY, Mastercard, Microsoft, Omnicom, and Salesforce.com.
Read the full
Forbes article
.
___
Michael Posner is a Professor of Business and Society and Director of the NYU Stern Center for Business and Human Rights.