Opinion
Why Electric is Driving the Future of Auto Luxury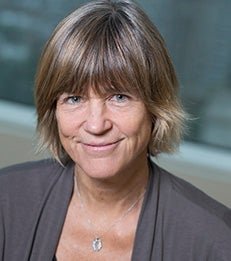 Electrification is ready to deliver the power, driveability and refinement that will accelerate us toward a cleaner future.
What's possible when you no longer have to make room for an internal combustible engine.
Back in the day, the internal combustion engine in the automobile solved many problems—including what to do with all the horse manure that was piling up. Not incidentally, it also transported people more quickly and reliably to where they wanted to go. Today, we have a bigger problem—what to do with the greenhouse gas emissions piling up. And, not incidentally, we also have an interest in being transported in a more comfortable, customizable way that ultimately allows us to transform our cars into our living room or our office.
As a board member of Aston Martin Lagonda, I get to see some pretty cool cars (look for a few Aston Martins in the upcoming Bond film). The most exciting for me (sadly not in the film) is the new Lagonda Vision Concept electric vehicle. When you no longer have to make room for an internal combustion engine, you can create an amazing living space inside a gorgeously designed car with an interior that features silk and cashmere, together with more futuristic elements such as ceramic tile. With a flat-floor and an innovative roof opening, the internal space is so commodious, you can step into the car at full height. The Lagonda concept also explores the potential for autonomous driving, with the ability to turn the living room style chairs around to converse with each other without getting a crick in your neck. For Bond types, the electric motor enables you to get up to full speeds blindingly fast. For tech heads, the car will be fully connected with the road, with the office, with cybersecurity measures. And for those who love SUVs, a Lagonda All-Terrain Concept vehicle is planned as well.
Read the full
Worth article
.
____
Tensie Whelan is a Clinical Professor of Business and Society and Director of the Center for Sustainable Business.