Why Elon Musk Would Be Bad For Twitter.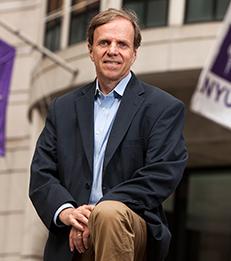 Elon Musk is the richest man on the planet, with personal wealth estimated at $273 billion. This is equivalent to the GDP of Portugal or New Zealand, both ranked among the top 50 wealthiest countries in the world. Musk has been highly successful in developing new technologies: first game-changing Tesla electric cars and, more recently, his SpaceX commercial rocket ships. On April 14, he announced his intention to make his mark on the social media industry, launching a $43 billion hostile takeover bid for Twitter. He has framed his run at the company as being motivated by his perspective as a "free speech absolutist."
Musk charges that currently Twitter is not achieving its "societal imperative" to serve as a "platform for free speech around the world." In March, he polled his 81 million Twitter followers on this topic, warning that "given that Twitter serves as the de facto public town square, failing to adhere to free speech principles fundamentally undermines democracy." He asserts that Twitter "needs to be transformed as a private company" and that he is the man to do it.
Some of Musk's animus appears to be tied to past negative news coverage of Tesla, which has been amplified via social media. In 2018, he was upset by news reports describing accidents involving auto-piloted Tesla vehicles and the car company's efforts to quell union organizing. He denounced "the holier-than-thou hypocrisy of big media companies who lay claim to the truth, but publish only enough to sugarcoat the lie, [which] is why the public no longer respects them." Later, he promised to "create a site where the public can rate the core truth of any article and track the credibility score over time of each journalist, editor, and publication."
Read the full
Forbes article
.
___
Michael Posner is the Jerome Kohlberg Professor of Ethics and Finance, Professor of Business and Society and Director of the NYU Stern Center for Business and Human Rights.
---