Why Elon Musk Is The Wrong Man To Take Over Twitter.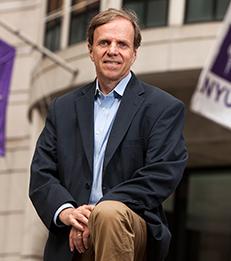 Elon Musk's purchase of Twitter represents a triple threat. He is the wrong man to exercise sole control of the wrong company at the wrong time.
Musk has said that his plan to take Twitter private is motivated in part by his desire to reduce content moderation that he says infringes on free speech. If the $44 billion sale goes through, the world's richest man will control one of its most influential social platforms at a time of escalating political polarization in our society that is made worse, in part, by the rapid spread of political disinformation online. Such a sweeping change should encourage lawmakers to undertake efforts to promote transparency and accountability by social media sites in the United States, in a manner similar to what the European Union recently agreed to do.
Musk has many strengths as a technologist and entrepreneur. He has transformed the automotive industry with Tesla, which is leading the way in the development of electric vehicles. He has created Space X, a pathbreaking effort to build commercial rocket ships. This has made him a very rich man, with a vast public platform. Emboldened by his commercial success, he is not shy about articulating his views.
Read the full
Forbes article
.
___
Michael Posner is the Jerome Kohlberg Professor of Ethics and Finance, Professor of Business and Society and Director of the NYU Stern Center for Business and Human Rights.
---