Why Global Sports Events Must Include Attention to Human Rights.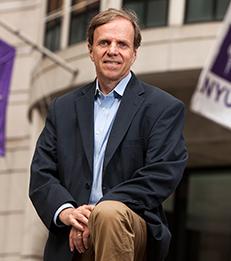 It is impossible to delink global sporting events from concerns about human rights. The Winter Olympics last February were held in China, where the host government has systematically dismantled democratic institutions in Hong Kong and detained more than one million members of the Uyghur ethnic minority in Xinjiang Province, where the Beijing government has established forced labor camps. Two U.S. administrations have labeled China's treatment of the Uyghurs as a genocide.

The men's World Cup is being played in Qatar, a wealthy country that has built its grand soccer stadiums, highways, and hotels by exploiting hundreds of thousands of poor migrant workers, mostly from South Asia and Africa. Unfortunately, in both situations, international sports organizations have not acted decisively to address these human rights abuses.

Instead, Thomas Bach, the President of the International Olympic Committee, and FIFA President Gianni Infantino have relied on an outmoded playbook, arguing that global sporting events should be insulated from politics. They cynically dismiss concerns about human rights abuses as nothing more than a byproduct of global politics, a form of western interference and imperialism. But the governments hosting these sporting events are very much making a political point, even if Bach or Infantino says the IOC and FIFA should not.

Read the full Forbes article.
___
Michael Posner is the Jerome Kohlberg Professor of Ethics and Finance, Professor of Business and Society and Director of the NYU Stern Center for Business and Human Rights.
---