Opinion
Why Google Should Stay Out of China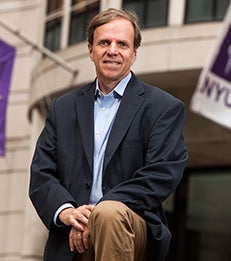 While it seems clear that these discussions are ongoing, and no decision has yet to be made, the prospect of Google capitulating to Chinese censorship is a cause for great concern.
A decade ago, a group of Internet companies, civil society organizations, academics, and investors launched the Global Network Initiative (GNI), a collaborative effort to promote free expression and protect user privacy on the Internet. Google helped lead this effort and a parallel project devoted to developing a human rights framework for the Internet. In 2010, Google further demonstrated its leadership by making a principled decision to withdraw its search-engine services from China. In a very public way, the company acknowledged the inherent contradiction between Chinese Internet censorship and Google's commitments to its users and the GNI to promote free expression. It was thus disturbing to read recent reports suggesting that Google now is seriously considering re-entering the Chinese market and succumbing to Chinese censorship in exchange for commercial opportunity.
Strict Chinese government regulation of the Internet is nothing new. Through what's known as the Great Firewall, the government imposes strict constraints on what Chinese citizens can read or discuss when they go online. Since the crackdown against peaceful protestors on June 4, 1989, Chinese censors strictly control any mention of June 4 or Tiananmen Square. They block the websites of international human rights organizations and mainstream news organizations like The Wall Street Journal and The New York Times. The government reportedly employs 30,000 people or more to maintain this Orwellian system of absolute control. No other government in the world invests more time or money than the Chinese to control the online content or to stifle dissent.
And if anything, the online environment in China has grown worse over the years. In the first half of 2018, Chinese censors took down or revoked the licenses of more than 3,000 websites. Last year, the government enacted a draconian cyber-security law. It requires data localization and disclosure, and content controls, all part of the government's effort to exact ever-greater control. The government also has set up the Cyberspace Administration of China, an Internet management agency that reports directly to President Xi Jinping. In addition to these new laws and administrative controls, over the last several years government security forces have carried out a series of arrests of bloggers, journalists, lawyers, and activists, further tightening official control and suppression of free speech and dissent.
Read the full
Forbes article
.
___
Michael Posner is a Professor of Business and Society and Director of the NYU Stern Center for Business and Human Rights.