Opinion
Why Journalism Urgently Needs a Domestic Marshall Plan - And Democracy Demands It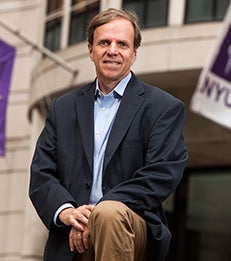 The Knight Commission's report is urgent and timely, and the challenges it presents require immediate attention.
This week a commission of prominent experts sounded an alarm about the precarious state of the news media in the U.S. and the resultant danger to our democracy. They rightly emphasized that trust in the news media is at an all-time low and that a changing business environment has left local newspapers in dire straits. In response, they are proposing a series of practical recommendations aimed at strengthening traditional media companies and urging new digital platforms to accept significantly greater responsibility for their business conduct.
These recommendations come from the Knight Commission on Trust, Media, and Democracy, a group of 27 leaders from journalism, the tech sector, academia, and civil society. The Commission's report was produced by the Aspen Institute, with funding from the John S. and James L. Knight Foundation. It responds to the concern that "Americans have lost faith in the institutions that underpin our democracy."
At the heart of the crisis the Commission seeks to tackle are the declining fortunes of traditional newspaper companies, especially those in smaller markets. The report states that "more than 25,000 fewer journalists are working today in communities across the country than in 2007, even considering employment growth from digital news outlets." The result, the report concludes, is a "decline in regional and statehouse coverage and of costlier investigative and specialty journalism." If anything, this vastly understates the severity of the problem. According to the Bureau of Labor Statistics, from 2001 to 2016, the number of people employed by the newspaper industry went from 412,000 to 175, 000—a drop of almost 60%. Newsroom employees declined from 71,000 in 2008 to 39,000 in 2017, a drop of 45%.
Read the full
Forbes article
.
___
Michael Posner is a Professor of Business and Society and Director of the NYU Stern Center for Business and Human Rights.