Why the U.S. Should Speed Solar Production That Doesn't Depend on China.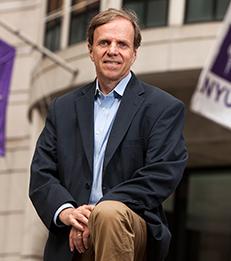 COP 27, the global climate conference, wrapped up in Egypt this week without any major breakthroughs, but it yielded a clear picture of how far rich industrial countries like the United States are from meeting their own climate promises. Consider solar energy.
Solar is the fastest growing source of electricity in the U.S., but it accounts for only 4% of the country's power generation. The Department of Energy forecasts that solar would need to grow to at least 37% of the U.S. power mix by 2035 to hit the Biden administration's clean-energy targets. This would require much greater manufacturing capacity, fueled in part by government subsidies, which eventually would help drive down factory costs. Biden's recently adopted Inflation Reduction Act will provide $368 billion to support climate initiatives, including some aimed at creating a more muscular solar sector. Already, American solar jobs have increased 167% over the past decade, which is five times faster than the overall job-growth rate in the U.S. To meet the need, the sector needs to grow even faster. But government officials and industry executives seeking acceleration are running into an obstacle caused by China's poor human rights record in Xinjiang.
China currently owns the solar panel industry. Chinese production costs are so low that the average cost of panels has dropped nearly 70% since 2014. According to the Paris-based International Energy Agency, China has invested more than $40 billion in its solar supply chain in the seven years through 2021. A recent analysis in The Wall Street Journal concluded that "in recent years, China has spent almost 10 times as much on solar manufacturing as the US and Europe combined."
Read the full
Forbes article
.
___
Michael Posner is the Jerome Kohlberg Professor of Ethics and Finance, Professor of Business and Society and Director of the NYU Stern Center for Business and Human Rights.
---