Opinion
As the World Cup in Qatar Approaches, it's Time to Protect Migrant Workers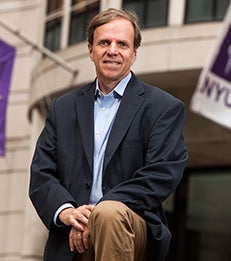 In November, Qatar will host the World Cup, the most popular global mega-sporting event after the Olympics. The soccer tournament will be the first such event to take place in the Middle East — a significant milestone for the region. Since it was selected to host the World Cup in 2010, the Qatari government has undertaken a massive construction program: eight stadiums, more than 100 hotels, a new airport, three subway lines, a new port, and dozens of other infrastructure projects. The estimated cost of more than $200 billion dwarfs the $14 billion the Russian government spent in preparation for the 2018 World Cup or the $11 billion the Brazilians spent leading up to the 2014 tournament. Qatar expects the facilities it has built to accommodate more than a million visitors during a three-week sporting event.
A tiny country with vast natural gas reserves, Qatar boasts the world's number one gross domestic product per capita. But its population of only 330,000 citizens could not have prepared for the World Cup on its own. Instead, Qatar relied on the human resource that has built much of the modern Middle East: migrant workers, mostly from South Asia. The six countries that make up the Gulf Cooperation Council—Qatar, as well as Saudi Arabia, Kuwait, Oman, Bahrain, and the United Arab Emirates —collectively host more than 25 million foreign laborers, about 10 million in construction and the rest in domestic service, retail, and other sectors. More than two million foreign workers, primarily from India, Bangladesh, and Nepal, are employed in Qatar. Nearly half work on construction projects, many related to the World Cup. These jobs offer migrants greater economic opportunity than they have in their home countries and allow them to send money back to their families. Remittances to South Asia, two-thirds of which come from the Gulf, total more than $150 billion annually.
In striking contrast to Qatar's extraordinary wealth, migrant construction workers are typically quite poor. By hosting the World Cup, Qatar has brought greater international attention to the plight of these laborers. Over the past several years, the country has had a mixed record in how it has treated this workforce. The outbreak of Covid-19 initially resulted in confusion and high infection rates among migrant workers living in squalid, overcrowded dormitories. But Qatar deserves credit for responding to the Covid-19 pandemic by providing all migrant workers with free, adequate testing and healthcare. By late 2020, the country had one of the lowest coronavirus-related fatality rates in the world, a status it has maintained ever since.
Read the full
Forbes article
.
___
Michael Posner is the Jerome Kohlberg Professor of Ethics and Finance, Professor of Business and Society and Director of the NYU Stern Center for Business and Human Rights.