Yes, Social Media Really is Undermining Democracy.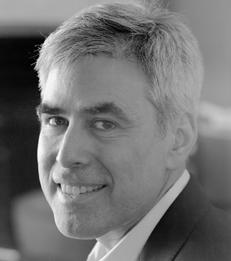 Within the past 15 years, social media has insinuated itself into American life more deeply than food-delivery apps into our diets and microplastics into our bloodstreams. Look at stories about conflict, and it's often lurking in the background. Recent articles on the rising dysfunction within progressive organizations point to the role of Twitter, Slack, and other platforms in prompting "endless and sprawling internal microbattles," as The Intercept's Ryan Grim put it, referring to the ACLU. At a far higher level of conflict, the congressional hearings about the January 6 insurrection show us how Donald Trump's tweets summoned the mob to Washington and aimed it at the vice president. Far-right groups then used a variety of platforms to coordinate and carry out the attack.
Social media has changed life in America in a thousand ways, and nearly two out of three Americans now believe that these changes are for the worse. But academic researchers have not yet reached a consensus that social media is harmful. That's been a boon to social-media companies such as Meta, which argues, as did tobacco companies, that the science is not "settled."
The lack of consensus leaves open the possibility that social media may not be very harmful. Perhaps we've fallen prey to yet another moral panic about a new technology and, as with television, we'll worry about it less after a few decades of conflicting studies. A different possibility is that social media is quite harmful but is changing too quickly for social scientists to capture its effects. The research community is built on a quasi-moral norm of skepticism: We begin by assuming the null hypothesis (in this case, that social media is not harmful), and we require researchers to show strong, statistically significant evidence in order to publish their findings. This takes time—a couple of years, typically, to conduct and publish a study; five or more years before review papers and meta-analyses come out; sometimes decades before scholars reach agreement. Social-media platforms, meanwhile, can change dramatically in just a few years.
Read the full
The Atlantic article
.
___
Jonathan Haidt is the Thomas Cooley Professor of Ethical Leadership.
---