Voices from Abroad
Matt Scannella in Barcelona - Part 1
MBA student Matt Scannella shares his experiences studying abroad in Barcelona (IESE)
MBA student Matt Scannella shares his experiences studying abroad in Barcelona (IESE)
Hi Sternies! I touched down in Barcelona at the end of December, just in time to watch the fireworks bring in the New Year. After a few quick days of getting myself situated in Eixample, I took a train out to Soria to meet up with Lorena Dominguez, a fellow Stern MBA. Her family is from a small town nearby called Buberos, located in the central-north of Spain. I learned a ton about Spain during the very busy three days I spent with her family: food, culture, scenery, religion, and history.
First, Spanish food is absolutely incredible. We ate jamon serrano (cured ham), croquetas (tapas made with squid ink), and I even tried some pork face. I also learned just how seriously Spaniards take their matador tradition. I got to meet Lorena's sister-in-law's family, and her uncle let me try on their beautiful matador outfit. Spain has a whole lot more to offer than just what can be found in the major cities, and if tourists move outside the main urban areas, they'll find beautiful landscapes everywhere they turn. We hiked to the Laguna Negra, a beautiful pond located up in the mountains with incredible rock formations nearby.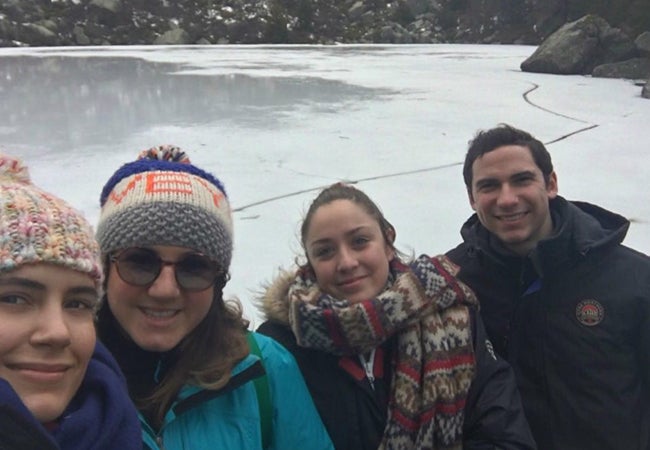 We also visited several churches, including the Ermita de San Saturio, named for the patron saint of Soria, and got to hear nuns sing evening mass.
We went on a tour about the Celtiberians, a group of Celtic tribes located in Numancia, Spain that attempted to fend off the invading Romans in 150 BC. When the Romans learned of one tribe's intent to fight, they surrounded the village and removed all of the men's hands as punishment. Another tribe fell to the Romans after 13 months of siege, and opted to burn the city and take their own lives rather than live as slaves. The Spanish football club CD Numancia is named after these warriors.
On the final day of Christmas (which lasts two weeks in Spain!), I thanked Lorena's family and said my goodbyes to Musa, her two-year-old German Shephard. On the way to the train station, we passed a few city squares completely filled with children, eagerly waiting to receive gifts from the 'Three Wise Men.'
After arriving back in Barcelona, I went with the other exchange students to watch FC Barcelona play Levante UD. Barca won 3-0, and both Lionel Messi and Luis Suarez scored in the first half.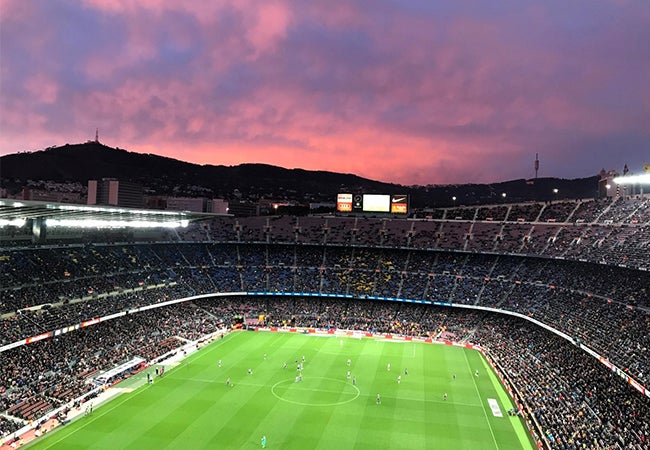 The professors at IESE are fantastic, but what makes the classes unforgettable is the diversity of students. Of the 350-student class, the largest concentration of students is just 19% from Spain, and less than 15% are from the United States. Because of this diversity, I've learned just as much from the students as I have the professors, if not more. It is quite common for the professors to ask the class to talk about their respective country's take on certain topics; in one instance, I learned how land ownership works on three different continents in a five-minute window.
After wrapping up my two weeks of intensive classes, I finally had some free time to explore Barcelona. My roommates and I rode our motos up to Tibidabo, a mountain overlooking the entire city, complete with a church and theme park.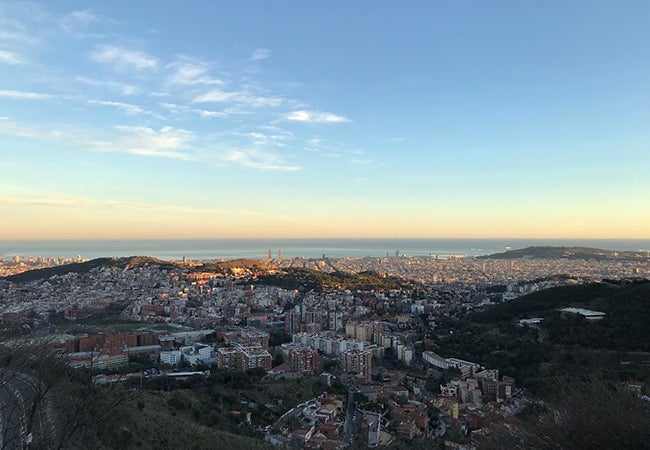 Barcelona has been an incredible experience so far and I'm extremely excited to explore these next three months. ¡Nos vemos!