Voices from Abroad
Keeping Pace in Spain
MBA student Phillip Landrum blogs about his study abroad experience in Barcelona.
MBA student Phillip Landrum blogs about his study abroad experience in Barcelona.
I have always wanted to live abroad. Although I have traveled a lot, neither my schooling nor my career brought me to foreign shores. So when I discovered that semesters abroad are possible at Stern, I made it a top priority for my Stern experience.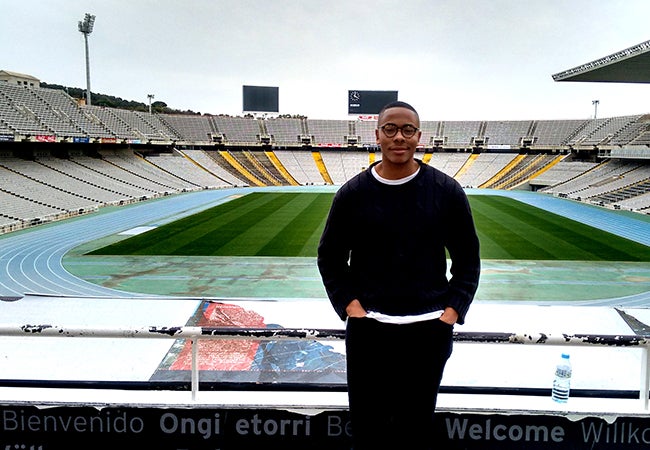 This semester, I find myself in Barcelona at IESE, a year after I first initially visited the IESE campus as a participant in the MBA World Summit. It was an easy choice to come back to IESE because of the campus's collegial atmosphere, which, in many ways, mirrors Stern and the spirit of Barcelona. I felt that it would be the perfect program to challenge and immerse myself in a foreign culture.
After five weeks here, I can say my experience in Barcelona has not disappointed. The weather is beautiful most days, and I often walk from the gym wearing shorts in February (cannot say the same for Brooklyn). Also, I find my neighborhood exciting, filled with street art and central to everything. I am living with another Stern student in Sant Marti – literally steps from the Sagrada Familia. I am quickly feeling more like a local, shopping at the Mercadona and buying verduras (vegetables) from the local vendors.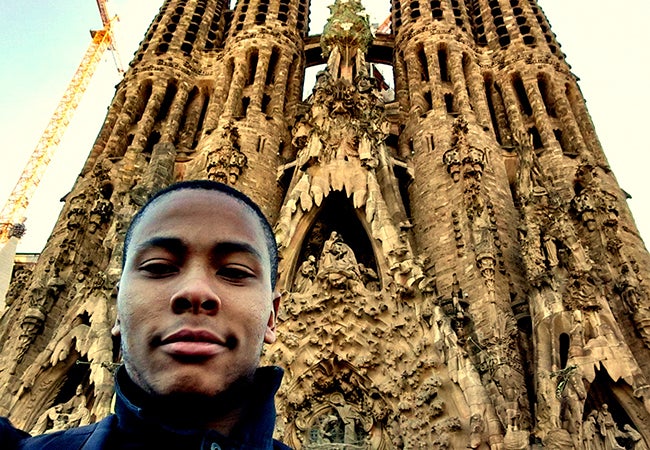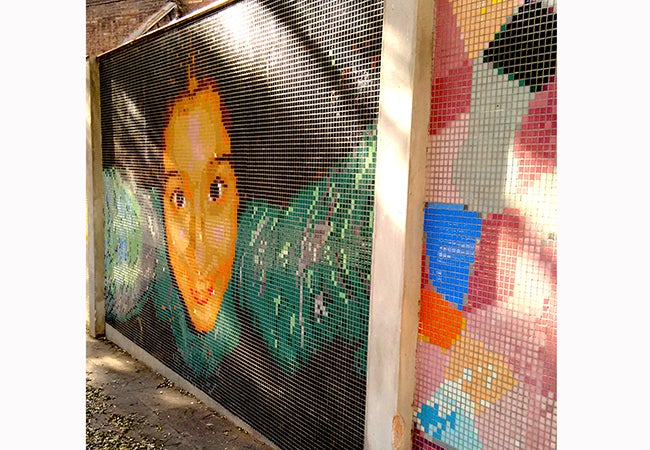 However, studying abroad has been an adjustment, and the city has definitely challenged me. For instance, I was so excited to see that we had a washing machine in our apartment (back in New York, I have to go to the laundromat), but I was confused why I could not find the dryer. I soon discovered they do not exist; instead, people air dry on clotheslines! Language barriers can also be a challenge. I find myself constantly dusting off those Spanish skills to navigate the city.
It is not only the city that I enjoy; the school experience is amazing as well. The quality of classes surprised me. For instance, in my BUILD class, we are working to develop digital ventures and have already created our own servers, designed Minimum Viable Products and tested our business at a tech conference, Mobile World Summit. How is that for fast-paced? The students are very engaged in their studies, and classes are filled with lively discussions. The program is very intimate, which you can clearly observe with one trip to the café where you will see friends grabbing an espresso.
Also, in Europe, I have had the opportunity to travel to other hubs, often meeting up with other friends studying abroad. From Berlin to London, I have been able to explore new cities and see the distinct cultures and personalities of each. For instance, Berlin's aesthetic and design awareness is reflected in everything from the food to the clothes. This is yet another amazing perk to studying abroad.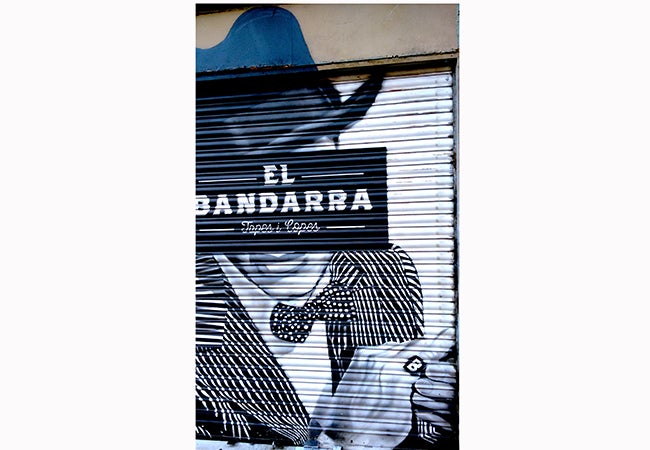 Finally, I have slowed down as a result of my abroad experience and appreciate things a bit more. Unlike in New York, people in Barcelona are never in a rush. They take their time to eat and spend time with one another, yet I never feel the eyes of the waiter wondering when I will finish. Siesta culture is real. After nearly two years of an MBA, this is a welcome change of pace. I have the time to reflect on the incredible experiences Stern has afforded me. So I am excited to come back a more culturally aware business leader, a (hopefully) more fluent Spanish speaker and, who knows, maybe even a slower walker.