Voices from Abroad
Gabriel Ng (MBA/MPA '19), Stern Solutions Qatar Project, Day 2 Travel blog
In fall 2018, NYU Stern MBA student Gabriel Ng (MBA/MPA '19) traveled to Qatar as part of a Stern Solutions experiential learning project conducted in partnership with the Stern Center for Business and Human Rights and the Center's Research Scholar David Segall. Below is an excerpt from Gabriel's travel blog.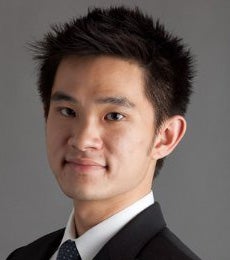 Today we were driven around Doha's "industrial city" and one of the World Cup stadiums. We also visited the Ben Jelmood House (the slavery museum), the Museum of Islamic art, and the Souq. Finally, we had dinner with executives from the construction company.
One striking thing about Doha is the ubiquitous presence of portraits of the Emir on the facades of buildings everywhere. David told us this was a relatively recent phenomenon, a reaction against the blockade. For our purposes, it drives home the importance of the government to the society and businesses of Qatar. Perhaps ultimately, it is the government that we need to convince to act in order to be able to have an effect?
Industrial city, where a lot of construction workers live, was not as bad as I was expecting. We understood from David that what we saw represented a vast improvement on even a year ago. That said, while there were paved roads, the quantity of dust caking cars and everything else was remarkable. We also saw glimpses of older worker housing, which substantiated the level of improvement. It was a good sign that all the buildings we saw had air conditioning, given the baking heat long past the height of summer, though of course we do not know whether they were functioning or not.
The story told by one of the executives about a previous recruitment drive was very good: it was compelling and she seemed sincere. We will need to dig into the numbers more, though, over the next few days.
Learn more about the project here.