Su-Kyong Park (MBA '20), Stern Solutions Qatar Project, Day 3 Travel blog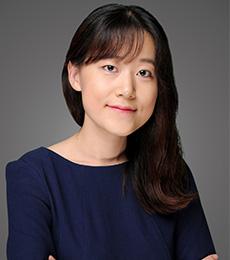 In fall 2018, NYU Stern MBA student Su-Kyong Park (MBA '20) traveled to Qatar as part of a Stern Solutions experiential learning project conducted in partnership with the Stern Center for Business and Human Rights and the Center's Research Scholar David Segall. Below is an excerpt from Su-Kyong's travel blog.
What an exciting day! We rolled into the office early in the morning for our first meeting with the client. After our introductory meeting with the Head of Human Resources, the General Services Manager, who works closest to workers' welfare (from inception to termination), decided to take us, impromptu, on a tour of the accommodations they built previously for their workers. I imagine all the facilitates and rooms we observed were in their natural state. We even looked through sign-in logs and noticed that about 50 workers stop by the gym on a daily basis! I was in high spirits – what an opportunity! I took so many notes – for one, they don't take away workers' passports (which is what commonly happens in the Gulf). In fact, they have a security box screwed onto workers' wardrobe so that only workers have access to their passports.
While on the tour, I couldn't help but remember Industrial City from yesterday – what looked like shanty towns on the outskirts of one of the richest countries per capita…
Though I didn't think the day could get any better – it did. The team at the accommodation prepared lunch for us at the on-site cafeteria (thankfully! We were starving at that point). Granted, we did sit in the cordoned area for managers and supervisors and the food was presented to us like a buffet... Perhaps the food they were serving to us wasn't exactly as it normally was – but basically, this is all to say that the food was absolutely amazing. It was the best we had so far into our trip. In order to cater to all of the different nationalities, you could find food from Nepal, India, Bangladesh and more.
All day, we had not focused on recruitment fees. But it was time to interview four workers who were direct hires from the construction company from its previous recruitment drive (which we were here to research!). Kinni was our translator and she did a great job – I felt that given it was our first experience interviewing workers, given the sensitivity and the vulnerability of the workers, we made a good start. I managed to sneak in a few questions myself, although David led this one for the most part. There was definitely an interesting dynamic with four workers in one sitting. There was the talkative worker (finally, his voice was being heard!) and the quiet, shy worker (perhaps a fear of
backlash).
It is strange to say but as I was listening to the workers – I almost felt myself... watching them as if it were unreal. To be interviewing migrant workers –who had paid such a hefty sum, separated from their families in order to come to a foreign country to work in the desert heat... earning little, spending years abroad. Tan, burnt even. Coarse hands. Foreign language – foreign eyes. But after the interviews, when we shook hands, they were real people. There was warmth in their hands, eyes that seemed to say something, a small squeeze. Despite speaking for a little over an hour, there was now a connection between us.
Learn more about the project here. 
---