When Wanderlust Leads to Important Realizations
MBA student Sarah Turk shares her experiences studying abroad in Copenhagen Business School.
I was always drawn to Copenhagen. I remember reading about Danish sustainability initiatives and being impressed by Copenhagen's ambitious goal to be carbon neutral by 2025. When I applied to study on exchange at the Copenhagen Business School without any prior experience traveling within Scandinavia, I felt like I was embarking upon a risky, albeit rewarding, endeavor. Some of my Stern classmates were incredulous that I decided to quit a job I loved to visit a country I had never seen, but that seems to be commonly symptomatic of someone having wanderlust.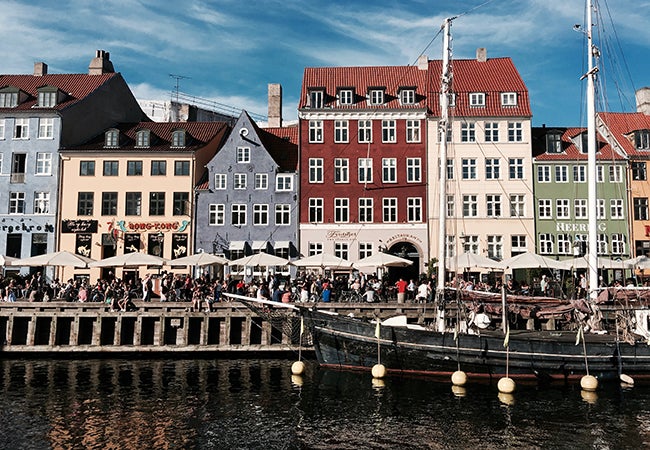 Within a few weeks of my arrival, my assimilation to Danish life seemed complete with the purchase of a teal bicycle, though I was skeptical of whether or not I would be able to handle city biking without experiencing near collisions with oncoming traffic. All jokes aside, I decided that I was going to use my exchange experience as a time to reflect on NYU and my MBA experience, which was quickly approaching an end. After all, attending NYU on the accelerated Langone track while working full-time did not allow for much self-reflection.  
Shortly after I arrived, I was invited to speak at a political event aimed at increasing political engagement among Danish youth. I was terrified to explain the American political system on stage with the US Ambassador to Denmark, Rufus Gifford. While on stage, I realized that the US and Danish political systems have more similarities than I had realized, and that I was capable of seeming calm while speaking in front of large audiences.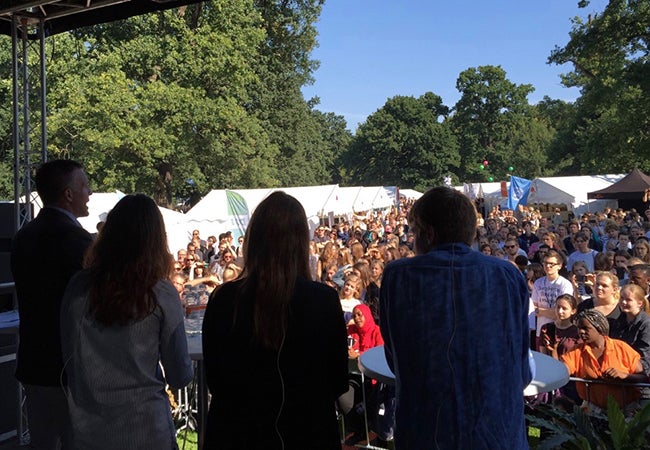 I also have used my time abroad to network with my dream employer, Boston Consulting Group. The BCG office in Copenhagen threw a Women in Consulting event, which entailed touring a Danish postal shipment facility. While narrowly avoiding being hit by metal structures on a moving conveyor belt, I wondered what my NYU Stern professor in Operations Management, Professor Josh Reed, would think of the logistics.  
After being inspired by BCG and the strong start-up culture in Denmark, I decided to join a group called the Future Entrepreneurs of Denmark (FED), a network of students interested in instilling change in their communities via start-ups. While discussing innovative methods to fix Danish transportation issues, which entailed drawing one of the most questionable driverless "cars" on a piece of parchment paper, I realized how rarely I give myself the opportunity to be creative.  
Cultural acclimation has not been without turbulence. One of the first impressions of being an American in Denmark is that Danes seem to place a premium on fitting in. As someone that prides myself as being innovative, I am skeptical of any barriers to individuality. Still, my experience at CBS has instilled a sense of self-sufficiency and willingness to take calculated risks that I hope to bring to NYC and all of my future endeavors.  
Overall, I have had the opportunity to explore many countries, including sampling fish markets in Norway, viewing life-altering WW2 monuments in Poland, seeing where the East meets the West in Istanbul or hiking to a monastery in Prague.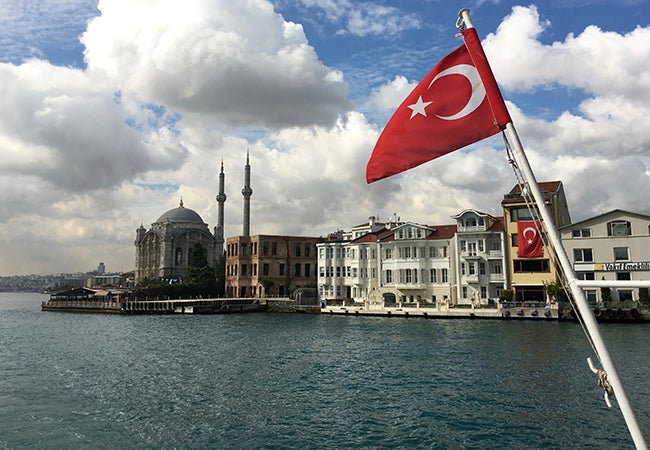 Next week brings more adventures, particularly exploring more UNESCO world heritage sites in Lisbon. I am excited about what the future brings and how I will potentially use my international business education to secure a career with a multinational firm.  
---