Business and Policy Leader Events
17th Annual Private Equity & Venture Capital Conference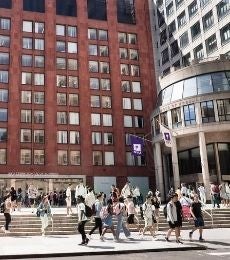 NYU Stern's Private Equity & Venture Capital Club invites you to the 17th Annual Private Equity & Venture Capital Conference on Friday, April 1st. This event is one of the largest annual conferences at NYU Stern and will bring together leading private equity and venture capital fund managers to share their insights across sectors.
This year we expect over 300 private equity and venture capital professionals, academics, and students to be in attendance. Our lineup will include keynote speakers and panel discussions on topics ranging from investing internationally to the evolving landscape of healthcare investing. Speakers from firms such as Blackstone, Brookfield, Starwood, Neuterra Capital, Bridge Point Capital, Lerer Hippeau, and Greycroft will discuss their experiences investing in private companies and funds, how they manage their portfolios, and their outlooks for the future.
Our conference will be entirely virtual to ensure the safety of our panelists and guests, however we will also be hosting an in-person networking reception at City Winery during the evening of March 31st. For more information about our conference and to see the agenda, please visit our website at
www.nyustern-pevc.com
. To purchase tickets for the conference and the networking reception, register
here
.