Business and Policy Leader Events
2017 MBA Media & Entertainment Conference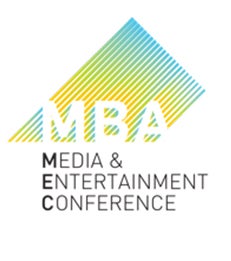 Date:
April 7, 2017
Location:
Columbia Business School Faculty House, Wien Courtyard, 116th Street New York City, NY 10010
On Friday, April 7, students from
NYU Stern
and the Columbia Business School will host the 2017 MBA Media and Entertainment Conference. The annual event brings established leaders and groundbreaking pioneers together to share insights on the state of media and entertainment.
The conference will feature keynote speakers Pascal Desroches, Executive Vice President and Chief Financial Officer at Turner, and Kathleen Grace, Chief Executive Officer of new form. Additionally, the event will include nine panels throughout the course of the day.
Partner schools at the conference include Wharton, MIT Sloan, Duke Fuqua and the Kellogg School.
For more information, including registration information, please visit the
conference website
.