Student Club Events
2020 Latin America Business Conference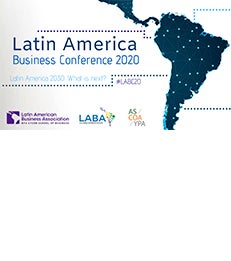 Date:
Friday, February 21, 2020
*By invitation only
On Friday, February 21, the Latin American Business Associations (LABA) at NYU Stern and Columbia Business School and the Young Professionals of the Americas will host the Latin American Business Conference.
The event will bring together leaders from Latin America for a full-day conference. Experts will join private and public sector leaders in a series of panels about the current business climate in the region, with a focus on innovation, technology, and entrepreneurship, while discussing the outlook for Latin America in 2030. Attendees will have the opportunity to network with guest speakers, dive into regional and global trends, and get professional development advice during a table leader discussion over lunch.
For registration information and to learn more, please visit the
conference website
.