Business and Policy Leader Events
25th Annual Stern Women in Business Conference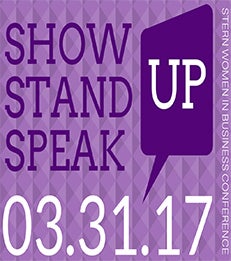 Date:
March 31, 2017
Location:
NYU Stern, New York, NY 10012
On March 31,
Stern Women in Business
(SWIB) will host the 25th annual "Stern Women in Business Conference" focusing on discussion to show up, stand up and speak up for gender equality.
The event will feature keynote remarks from Carla Harris, Vice Chairman and Managing Director at Morgan Stanley, and Rebecca Stern, Marketing Director at Ellevest.
For more information, please visit the conference
website
.