Press Releases
Activist Hedge Fund Investment Reduces Firms' Voluntary Disclosure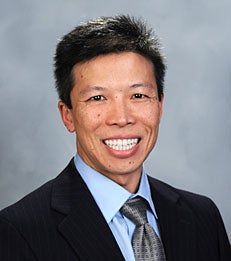 New research from NYU Stern and the University at Buffalo reveals that firms are more likely to eliminate or reduce their financial guidance in the first quarter after an activist hedge fund invests
Because guidance can be so beneficial to capital market participants, this reduction in voluntary disclosure has many meaningful market implications. - Professor Michael Jung
New research from NYU Stern and the University at Buffalo reveals that firms are more likely to eliminate or reduce their financial guidance in the first quarter after an activist hedge fund invests
New research from NYU Stern Professor Michael Jung and University at Buffalo School of Management Professor Jing Chen finds that, on average, firms are less likely to issue public management forecasts, also known as management guidance, after investment by an activist hedge fund.
Although prior research has documented the positive effects of activist hedge fund investments on corporate innovation, long-term productivity, tax planning and reduced agency costs, few studies have considered the impact on disclosure practices.
Between 1999 and 2011, the authors found:
Approximately 25% of the 2,689 firms in this study stopped providing guidance immediately after experiencing new activist investment.
Of those who continued, 37% decreased the amount of guidance disclosed.
Firms were also more likely to reduce the precision of financial guidance they provided in the quarter following new investment by activist hedge funds.
This unintended consequence occurred even if activist hedge funds did not explicitly demand governance reforms to firms' disclosure practices.
"Because guidance can be so beneficial to capital market participants, this reduction in voluntary disclosure has many meaningful market implications," Professor Jung explained, noting the potential for decreased forecast accuracy and greater market uncertainty regarding firms' future earnings.
The article, "
Activist Hedge Funds and Firm Disclosure
," is forthcoming in the
Review of Financial Economics
.
To speak with Professor Michael Jung, please contact him at 212-998-0193 or
mjung@stern.nyu.edu
, Jessica Neville in NYU Stern's Office of Public Affairs at 416-516-7677 or
jneville@stern.nyu.edu
, or Niamh Roberts in NYU Stern's Office of Public Affairs at 212-998-0615 or
nroberts@stern.nyu.edu
.
*Follow @NYUStern on Twitter for the latest in faculty research*