Press Releases
Adam Mosseri, Head of Instagram, Addresses NYU Stern School of Business Undergraduate Class of 2021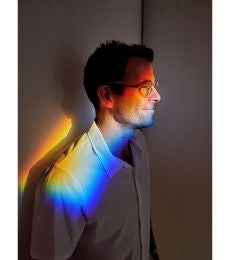 Who:
Adam Mosseri, Head of Instagram
What
: Keynote Speaker, NYU Stern Undergraduate Class of 2021
When:
Thursday, May 20, 2021, 10:00am (ET)
Where:
https://www.stern.nyu.edu/graduation/class-2021/undergraduate-baccalaureate
Additional information on Adam Mosseri's keynote address:
In his address to the NYU Stern Undergraduate Class of 2021, Adam Mosseri will reflect on his experiences living in New York City, attending New York University, and his journey to becoming the Head of Instagram. He will discuss the importance of finding the intersection of passion and talent in the context of graduating in a global pandemic, a once-in-a-generation moment.
About Adam Mosseri
Adam Mosseri (@mosseri) is the Head of Instagram where he oversees all functions of the business including engineering, product and operations. A designer at heart, Adam is known for balancing sharp design thinking with thoughtful product strategy to create experiences that bring people together and encourage authentic communication.
Adam has been at Facebook for more than eleven years. He was design director for Facebook's mobile apps and then moved into product management where he led the News Feed product and engineering teams for many years. He was Head of News Feed prior to joining Instagram where he oversaw product before managing the entire organization.
Prior to Facebook, Adam worked at TokBox as the company's first designer. He began his career founding a design consultancy in 2003 with offices in New York and San Francisco that focused on graphic, interaction and exhibition design. Adam holds a BA from the Gallatin School of Interdisciplinary Study at NYU where he studied Information Design and Media.
Born and raised in New York, he now lives in San Francisco with his wife and three sons.
About New York University Stern School of Business
New York University Stern School of Business, located in the heart of Greenwich Village and deeply connected with the City for which it is named, is one of the nation's premier management education schools and research centers. NYU Stern offers a broad portfolio of transformational programs at the graduate, undergraduate and executive levels, all of them enriched by the dynamism and deep resources of one of the world's business capitals. NYU Stern is a community that fosters inclusion, belonging, diversity and equity, and inspires its members to embrace change in a globally changing world. Visit
www.stern.nyu.edu
.
For more details, please contact Carolyn Ritter and Jeff Piascik in Stern's Office of Public Affairs at
critter@stern.nyu.edu
/ 212-998-0624 or
jpiascik@stern.nyu.edu
/ 212-998-0906.