Research Center Events
Advanced Corporate Finance: Strategies for Optimizing Capital Structure and Maximizing Shareholder Value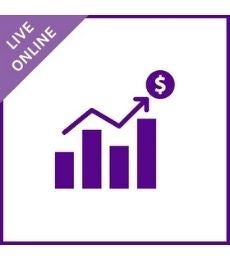 Dates
: June 2 - 4, 2021, 10:00am - 2:30pm ET daily
Format
: Live Online
Cost
: $3,800
Financial leverage—using debt to finance and acquire assets—is everywhere. Firms repeatedly claim they have achieved an optimal leverage ratio that yields high returns while minimizing risk, and argue that new projects ought to be financed with debt. But does leverage actually matter? What are its benefits, costs and risks? Is there an optimal amount of leverage? And if firms are highly levered, how should stock market investors adjust for risk?
This program is designed to answer these and related questions. In this course, participants will learn about the Nobel prize-winning Modigliani-Miller (MM) Theorem of capital structure, and examine the effects of leverage on firm value and equity risk. They will understand how leverage creates valuable interest tax shields while increasing the risk of financial distress. Through a combination of discussion, case studies and numerical examples, participants will gain hands-on practice with rigorous methods (WACC and APV) to account for leverage in equity or firm valuation or when making investment decisions.
This program is designed for professionals who make financial decisions or frequently communicate with financial decision makers. It is also a good fit for individuals looking to improve their financial literacy and understand the basic drivers of corporate decision making.
Bundle this course with Understanding the Basics of Corporate Finance to save 15% off of tuition!
For more information on this course for executives, please
visit the course webpage
.