Research Center Events
Advanced Retail Strategy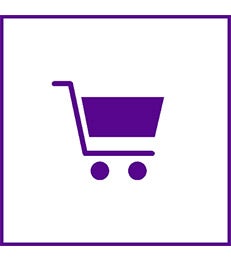 Dates
: May 29 - 30, 2019
Location
: NYU Washington Square Campus, New York City
Cost
: $3,800 (travel and accommodation not included)
In the current retail climate, companies must evaluate and implement new technologies at a rapid pace in order to satisfy their customers' desires for an increasingly sophisticated retail experience, both in-store and on eCommerce sites. The goal of the Advanced Retail Strategy program is to provide retail professionals with the tools and strategies to navigate these shifting industry standards with confidence.
Participants will discuss customer acquisition and retention, retail marketing communications, and consider ways to leverage digital marketing and social media for their brand. This course also touches on cutting edge technologies such as artificial intelligence and machine learning, and will provide a foundation for participants to assess the potential value of these innovations for their business.
Taught in collaboration by Stern professors and industry practitioners, this short course aims to provide an immersive learning experience for retail professionals, and incorporates a variety of learning formats including lecture, group work, and panel discussions. This course also includes a walking tour of several retail locations in SoHo, New York City's premiere shopping neighborhood. During this experiential learning session, participants will be able to examine how different retail companies are innovating the in-store experience for their customers.
For more information on this short course for executives, please
visit the course webpage
.