Thousands of Unregulated Bangladeshi Factories Are Putting Nearly Three Million Workers, International Brands at Risk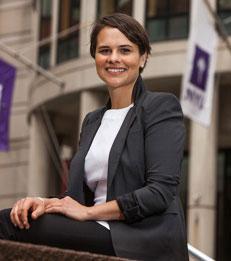 Our research shows that indirect sourcing is an essential element of Bangladesh's low-cost, high-volume model of garment production.
Groundbreaking research from NYU Stern Center for Business and Human Rights reveals workers at majority of Bangladeshi factories producing for export are unprotected by safety initiatives
There are more than 7,000 garment factories in Bangladesh producing for the global fashion industry, 65% more than previous estimates. More than half of these factories are small and medium-sized indirect sourcing factories, meaning their workers produce for foreign brands through other, larger factories. These factories operate in the shadows. The result is that millions of workers in subcontracting factories fall outside the protection of international safety-improvement initiatives, and are especially vulnerable in a country where unsafe working conditions are a chronic problem. While global brands, governments in North America and Europe, and international lenders have announced commitments of more than US$280 million for the garment sector in Bangladesh, to date, only a handful of factories have been fixed.
These are among the findings of a year-long study of the Bangladesh garment sector released today by the
NYU Stern Center for Business and Human Rights
, co-authored by
Sarah Labowitz
and Dorothée Baumann-Pauly. The Center's report, "
Beyond the Tip of the Iceberg: Bangladesh's Forgotten Apparel Workers
," is published in advance of the third anniversary of the tragic collapse of the Rana Plaza factory complex, which killed almost 1,200 workers in April 2013. Based on an exhaustive review of five publicly available datasets of factories, as well as field research in Bangladesh, the report provides the first comprehensive factory analysis of a major garment exporting country at the national level. The report is accompanied by an interactive map developed by Anneka Goss (NYU Tandon '17), available
here
. Sarah Manning (Stern '16) and Nayantara Banerjee (NYU Gallatin '15) made significant contributions to the underlying data analysis.  
"Our research shows that indirect sourcing is an essential element of Bangladesh's low-cost, high-volume model of garment production," said Sarah Labowitz, co-director of the Stern Center for Business and Human Rights and a Research Scholar at Stern. "Though global brands assert that they have strict policies against unauthorized subcontracting, in reality, millions of workers at thousands of smaller factories are producing their goods. Working in these factories is often highly risky, yet virtually no international resources are being applied to them."  
The report also examines two factory safety programs, the Accord and the Alliance, which were initiated after the Rana Plaza tragedy in 2013 by more than 200 global brands and retailers. Through these two widely publicized initiatives, North American and European brands announced commitments to spend up to US$100 million over five years to improve factory safety. The report concludes that these two initiatives are narrowly focused on a subset of direct exporters, encompassing only 27% of factories in Bangladesh. Almost 3 million garment workers are excluded from these programs.  
The report includes a series of recommendations, calling on brands, leaders within Bangladesh, governments, and unions to acknowledge the full scope and complexity of the apparel supply chain and to conduct a comprehensive needs assessment to determine the true costs of upgrading the entire garment sector, including indirect suppliers. The cost of fixing all factories is likely to be much higher than the funds committed thus far. The Center also calls for a plan to formalize and regulate indirect sourcing factories and for the convening of an international task force to develop and underwrite a comprehensive roadmap for a safer and more sustainable garment sector in Bangladesh.  
"Achieving minimum standards in all factories, including indirect suppliers, will require significant additional financial resources," Labowitz said. "If brands, local manufacturers, governments, international development and financial institutions, and private philanthropy work together and share responsibility for the true costs of a safe and sustainable garment sector, these challenges can be overcome."  
---