Research Center Events
Communication Strategies: Developing Leadership Presence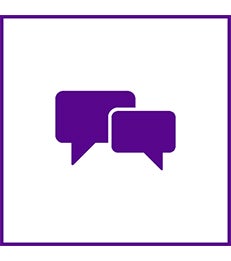 Dates
: June 27 - 28, 2019
Location
: NYU Washington Square Campus, New York City
Cost
: $4,980 (travel and accommodation not included)
As a leader, your words are going to be repeated, broadcast, commented on and critiqued. Enhancing your communication skills will help you deliver more powerful statements across multiple stakeholder groups and multiple platforms.
In this advanced communication program, participants will practice developing and delivering well-crafted, concise messages with clearly defined intents that support their personal brand. Three videotaped sessions provide an opportunity for participants to identify key strengths in their communication style, as well as opportunities for improvement. They will also receive individualized feedback and coaching from faculty and learn how to use this feedback to augment their existing skills. Participants will leave empowered to enhance their leadership presence, build trust with key constituents and create more memorable and effective communications.
Bundle this course with Leadership Training for High Potentials to save 15% off of tuition!
For more information on this short course for executives, please
visit the course webpage
.