Research Center Events
Corporate Finance with Aswath Damodaran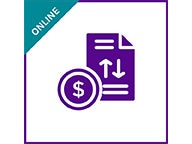 Dates
: August 30, 2021 - December 17, 2021
Cost
: $2,200
*Early-bird pricing (12% off the list price above) available until July 30th, 2021 at 3:00 PM ET.
Every choice a corporation makes has financial implications. As a result, when defined broadly, every business decision fits under the rubric of corporate finance. In Corporate Finance with Professor
Aswath Damodaran
, students become familiar with this "big picture" of corporate finance while also learning the intricate theories and techniques that are crucial to maximizing shareholder value.
Over the course of 15 weeks, students will learn about risk, valuation, betas, dividends, and more, along with their real-world applications. The course will teach the reasoning behind major investing, financing, dividend decisions and, most importantly, how corporate finance can be fun.
This course includes a free bonus course for students looking to enhance their accounting skills: Essentials of Financial Accounting taught by NYU Stern Professor
Amal Shehata
.
For more information on this course, please
visit the course webpage
.