Research Center Events
Corporate Sustainability with Tensie Whelan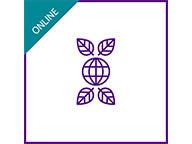 Dates
: January 24, 2022 - May 13, 2022
Cost
: $2,200
In today's volatile, complex, and uncertain world, it is crucial for businesses to understand key environmental as well as societal risks and opportunities. Both demand successful management by business leaders in order to drive innovation, improve operational efficiency, and create value for their firm and society.
Taught by Professor Tensie Whelan, this 14-week course provides participants with the ability to help their business be a force for change through ESG (environment, social, and governance) investing, sustainable supply chain management, employee and consumer engagement, sustainability marketing, and more. With companies facing greater demands for transparency, societal challenges such as poverty and inequity as well as natural resource constraints like less available water and a warmer climate, these skills are critical to the future of business and society.
For more information on this course, please
visit the course webpage
.